Spark Appreciation to Fire Up Your Well-Being
---
Practicing appreciation at work has many benefits related to social connection. It can help to improve our work relationships, help team members feel valued, improves morale, and leads to a more positive work culture. When we practice appreciation, we can transform our tendency to focus on the negative and instead rewire ourselves for contentment.
Join Healthy Minds lead Trainer and board-certified health coach, Stephanie Wagner, for this reward-eligible webinar to kick off the Spark Appreciation Challenge, which is part of the Healthy Minds @ Work program provided to all employees by Hoos Well.
Learning objectives
Understand why appreciation is good for mental well-being
Learn ways to practice the skill of appreciation both formally and in daily life
Experience two guided meditations to train skills of awareness and appreciation
Learn about the Spark Appreciation Challenge—how to participate and the resources to support your learning and practice
About your presenter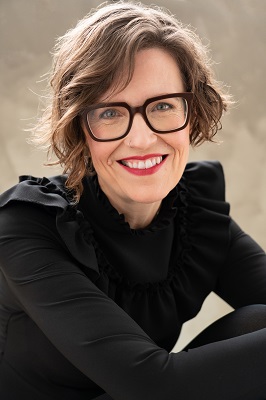 Stephanie Wagner, MA, MM, NBC-HWC, NETA-GEI, is a board-certified health and wellness coach, meditation teacher, curriculum designer and group fitness instructor with a master's degree in Integrative Health and Well-being Coaching from the Center for Spirituality and Healing at the University of Minnesota. She has a 20+ year career working at an executive level in the world of Corporate Training and Development, where she created and taught large scale training programs in subject areas like coaching, service, and well-being. Stephanie is a Lead Trainer with Healthy Minds Innovations, a non-profit affiliated with The Center for Healthy Minds at the University of Wisconsin-Madison. She on the teaching faculty for the Integrative Health and Wellness Coaching graduate program at the University of Minnesota.
Watch an overview video of the Spark Appreciation Challenge
The University of Virginia is committed to providing universal access to all of our events. Please contact us at least seven days prior to the start of this event, to request disability-related accommodations.
Register for webinar, February 2 at 12:00 pm ET
---