Cultivating Well-Being During Challenging Times
---
Hoos Well and FEAP are excited to welcome Dr. Richard Davidson, Founder and Director of the Center for Healthy Minds at the University of Wisconsin-Madison, to share his groundbreaking work on well-being in this reward-eligible webinar.
Dr. Davidson is a highly sought-after expert and speaker, leading conversations on well-being on international stages such as the World Economic Forum, where he served on the Global Council on Mental Health. Time Magazine named Davidson one of "The 100 Most Influential People in the World" in 2006. Dr. Davidson has shown through decades of research that well-being is a skill that can be trained.  The science behind this fact makes a kinder, wiser, more compassionate world possible.
In this webinar, Dr. Davidson will share his insights, wisdom, and strategies regarding ways to build connection and well-being by learning a measurable set of skills that includes awareness, connection, insight, and purpose. Research shows that by practicing these skills for just 5 minutes a day, we can improve our relationships and morale, feel more valued and supported, and reduce depression and stress.
Learning objectives
Understand the evidence-backed premise that well-being is a trainable skill.
Understand why connection is essential to flourishing, especially during challenging times.
Learn more about the brief exercises designed to cultivate well-being that are included in Healthy Minds @ Work, a program and app that are freely available to all UVA faculty, staff, and team members.
About your presenter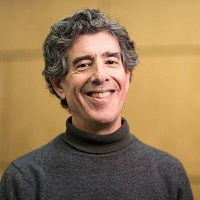 Dr. Richard Davidson is the William James and Vilas Professor of Psychology and Psychiatry at the University of Wisconsin–Madison and the Founder and Director of the Center for Healthy Minds. A friend and confidante of the Dalai Lama, he is best known for his groundbreaking work studying emotion and the brain. His research is broadly focused on the neural bases of emotion and emotional style as well as methods to promote human flourishing, including meditation and related contemplative practices. Learn more about Dr. Davidson in the video below.
The University of Virginia is committed to providing universal access to all of our events. Please contact us at least seven days prior to the start of this event, to request disability-related accommodations.
Register for webinar, January 26 at 1:00pm
---