Juneteenth Offers the Opportunity to Commemorate the End of Slavery
---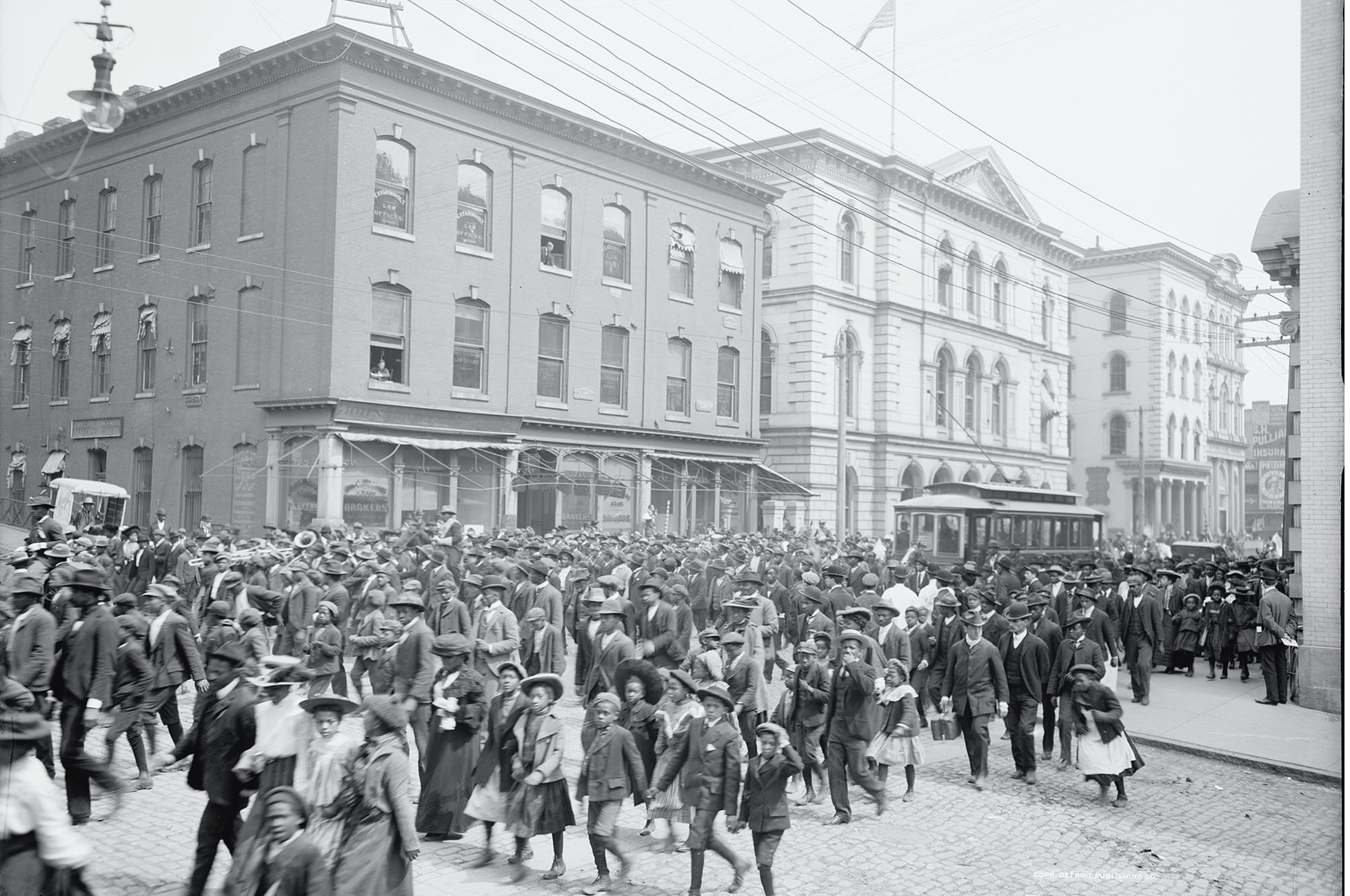 (Photo of 1905 Emancipation Day celebration in Richmond. Library of Congress)
Article adapted and updated from UVA Today.
U.S. Gen. Gordon Granger marched into Galveston, Texas, on June 19, 1865 – two months after the Civil War ended – and read aloud the Emancipation Proclamation, effectively ending slavery in that region.
In the years since, many African American communities, especially in Texas, have commemorated "Juneteenth" as the liberation day for enslaved people – who, legally speaking, had been freed 2 ½ years earlier.
"The first Juneteenth celebrations were organized in 1866 by Black communities across Texas, and in the years since, Juneteenth has become an internationally recognized commemoration," Kevin McDonald, UVA's vice president for diversity, equity, inclusion and community partnerships, said.
Texas made June 19 an official holiday in 1979, 41 other states and the District of Columbia have since followed suit, according to Henry Louis Gates' article, "What Is Juneteenth?" which describes efforts to preserve and promote this African American history as part of American history.
Juneteenth in Virginia, and on Grounds
Virginia Gov. Ralph Northam made Juneteenth an official observance in 2020 – with UVA joining in it will be observed with a day off on Monday, June 20th.
However, the Jefferson School African American Heritage Center in Charlottesville notes, "Juneteenth had been celebrated in our community long before it was made a [state] holiday in 2020. This year marks the 22nd Juneteenth celebration." Juneteenth also had been commemorated sporadically on Grounds in recent decades, especially by the UVA Library.
Ways to Commemorate Juneteenth
Friday June 17, 2022
Saturday, June 18th
Juneteenth Parade and Community Events by the Jefferson School
The Jefferson School African American Heritage Center will lead a parade at 10am starting from Burley High School (901 Rose Hill Dr) and ending at the Jefferson School (233 4th St NW). Community events will take place from 11am-7pm.
Dairy Days: Juneteenth Community Celebration with community & family-friendly activities.
Sunfest: One Day event that will highlight the excellence and beauty of Blackness. This event is free and open to all ages!
Celebration of Freedom Event at Booker T. Washington National Monument Booker T. Washington National Monument's 21st Juneteenth Gospel Celebration will feature gospel music, a talk and tour about Booker T. Washington and Juneteenth, and children's activities.
Sunday, June 19th
Juneteenth Celebration Enjoy live music, children's activities, food trucks, and free admission to the Museum of Shenandoah Valley galleries—including the exhibitions Contributions: African Americans in the Shenandoah Valley and Danny Lyon: Memories of the Southern Civil Rights Movement—on this special day.
Additional Resources
Engaging Culture:
Poem: We Rose by Kristina Kay, has been called one of the "official poems" of Juneteenth