Introduction to Mindfulness Meditation - 4 Week Class
---
In October 2022, FEAP will be offering a 4-week, online "Introduction to Mindfulness Meditation" series with Ken Horne, LCSW. Space is limited, so register soon if you are interested!
Mindfulness is the purposeful practice of nurturing nonjudgmental awareness in the here and now. Research has shown that for many people, mindfulness can be an effective strategy for helping with stress management, emotional regulation, and overall wellbeing. If you'd like to learn more and explore adding mindfulness to your personal wellness toolkit, feel free to reach out to ask questions or register.
Join us for this 4-week introductory class which is perfect for beginners. Classes will be live and will offer the opportunity to practice and dialogue through Q&A.
Class details:
4 weekly, 1-hour Zoom sessions each Tuesday in October (Oct 4, 11, 18, and 25) from 3:00 - 4:00pm
Goal: Introduce Mindfulness Meditation and foundational practices of mindfulness of breath, body, thoughts, and feelings
Introductory course - no prior experience needed
Appropriate for participants new to mindfulness and curious about starting a practice and/or someone wanting to reconnect or reengage with practice
Ideal for participants interested in learning about different types of mindfulness practice as we will be exploring mindfulness of breath, physical body, thoughts, and feelings
Course is led by Ken Horne, who is a Licensed Clinical Social Worker (LCSW) and Certified Employee Assistance Professional (CEAP).
How to register:
Space is limited and it is requested that participants commit to attending all four sessions. If you are interested in registering for this course, please email Ken Horne as soon as possible at: kvh4u@virginia.edu
Sessions will cover the following topics:
Intro to Mindfulness
Mindfulness of Breath and Body
Mindfulness of Thoughts
Mindfulness of Feelings
Each session will be structured in three parts:
Teaching
Guided practice
Question & Answer
About the instructor: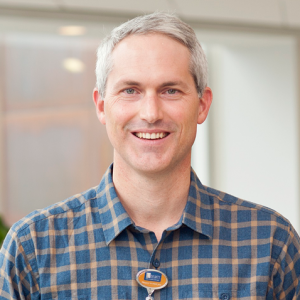 Ken Horne, MSW, LCSW (FEAP Consultant) has experience in a variety of clinical settings and has worked in an array of fields. Mr. Horne has extensive experience in stress reduction, coping skill education, trauma therapy, and wellness planning. He has specialized training in mindfulness meditation and is passionate about incorporating mind-body awareness and compassion-based practices into his work with clients. Ken is a student in the Mindfulness Meditation Teacher Certification Program through The Greater Good Science Center at the University of California, Berkeley.
***Please note this course is not intended as group therapy. This is an introductory mindfulness meditation skill-building series.